Nepenthes pervillei / 1 plant, size 5-8 cm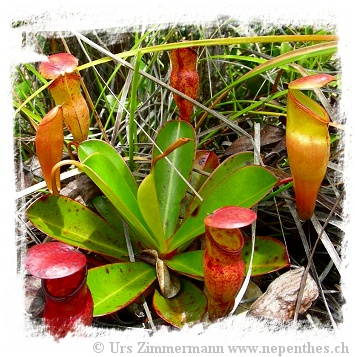 Ready To Order?
Minimum Order Qty is 1.
Our Price: 99.00 €
Living plants unfortunately can´t be shipped during the winter time, because the high temperatures may seriously harm them during transport. For that reason, there is a winter break from December 2019 to April 2020. Thank you for understanding. We will gladly accept your orders later on the Spring. This not apply to seeds, which are sent year-round.
Nepenthes pervillei / 5-8 cm
Intermediate. Small plants are about 5-8 cm in diameter and are healthy, with many leaves but few pitchers. The only species known from the Seychelles, this beautiful plant is very rare in cultivation. It*s renowned as a difficult grower and although it*s supposed to be a lowland species, we*ve had most success in our highland nurseries.
Nepenthes pervillei / 5-8 cm