Dionaea muscipula (giant forms): Clone MIX8 / 2+ plants, 1-3 cm
*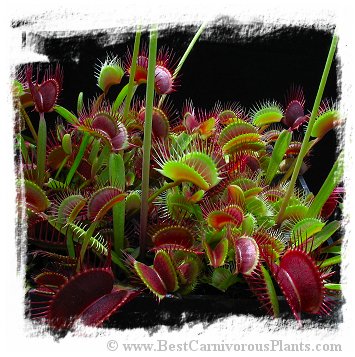 Ready To Order?
Minimum Order Qty is 1.
Our Price: 9.00 €
Dionaea muscipula (giant forms): Clone MIX8 / 3+ plants
Robust plant, dimorphic rosette, long red teeth on the traps, carmine red colour inside arced traps. Price quoted is for a portion; each portion contains 2+ plants, 1-3 cm.